What This Week: December 5
Well folks, December is officially here! It's absolutely crazy to think that we're in the last month of 2022. For me, this year has flown by, but I'm VERY READY to say goodbye to 2022. Don't get me wrong, this year has been full of good things (promotion, book blogging wins, lots of love), but it's also been full of heartbreak. Losing my mom in October will forever mark this year as the worst, no matter how many great things happened. Still, I'm trying to stay focused on the good. So, I've put together a few good things to share in this edition of What This Week: December 5.
This blog is reader-supported. I earn a small commission from affiliate links in this post when you click on the link (at no cost to you). As an Amazon Associate, I earn from qualifying purchases. For more information, visit my legal page.
What This Week: Reading
Thanks to a bout with COVID I'm super behind on reading this week, so I don't have many new books to share. Instead I'll share updates on some of my current reads. My priority this week is finishing Woman on Fire and The Witches of New York. I've been reading Witches for months now, going back to it every once in a while to chip away. It's not that I dislike the book, it's just a bit of a slower read. As for Woman on Fire, I flew through the first 100 pages but sat it down to focus on ARCs. It's time to go back to wrap what so far has been a thrilling read.
With Christmas approaching I'll be adding in a few holiday reads this week, too. I just started the audio version of Lovelight Farms, one of the Booksta darlings of the season. It's too early to tell much about the book, but I'm pretty sure the physical/ebook version is better than the audio. The narration is a bit flat for my taste, but we shall see. Next up will be A Very Merry Bromance, the holiday edition of the Bromance series. I've not read any of the series, but everyone loves it, so I figured I'd give the holiday book a shot.
What This Week: Watching
I am absolutely thrilled to announce that Slow Horses season 2 has begun! If you're a Gary Oldman fan, then you'll LOVE this show! If you're not, what's wrong with you? He is absolutely brilliant in my book! Like a good GenX girl, I've been a fan since Sid & Nancy and Bram Stoker's Dracula. Slow Horses is really good, but Oldman elevates it to greatness. The dark British humor and his snarky delivery make this dark thriller MUST see television.
Best of the year articles are starting to pop up, and one recently caught my eye. The NYT shared their Best Shows of 2022, and I was thrilled to see on of my personal favorites on the list. Reservation Dogs is a clever yet moving portrayal of Native American culture, reservation life, mental health, and cycles of poverty. It's truly brilliant, and if you haven't watched it yet, please do. If you've seen the show, then be sure to read this article (contains spoilers), which perfectly captures the power of this show.
What This Week: Articles
I came across this Facebook Watch video a while back and was mesmerized by the content. Sadly, the clickbait headline was a bit too unbelievable to share here as remotely factual. While the artistry of the video is spectacular, the misleading headline made it seem silly. So, I went down the rabbit hole to learn more about the backstory, which lead me to this Bored Panda article featuring the work of Mr. NYC Subway. From what I can tell, his work is likely the work featured in the Facebook Watch video, but I'm not 100% certain. It could also be the work of Jordan Matter, another photographer who shoots similar photos in the NYC subway. I'm sharing one of Matter's videos below for comparison, so you can be the judge. Regardless of the artist, the content is what's most incredible. Both combine two of my favorite forms of artistry: dance and photography. Hopefully you enjoy both, too!
What This Week: Pets
If you've been following me or reading this blog for any period of time, then you know I'm obsessed with my dog, Fozzy. This little rescue has my ENTIRE heart wrapped around his little paw. Having been a street dog, he's prone to bad behavior, including eating anything and everything he can find on the street, floor, etc. Well, we made the mistake of leaving a 6″ sub within reach this past weekend, and guess who ate the whole thing wrapper and all!? Luckily, he's been fine so far, but knowing that we have access to 24/7 Medical Hotline made me worry a lot less over the first 24 hours. For a very minimal fee, Home Again Premium provides lots of perks, including access to medical advice, pet recovery resources, and more. If you've not chipped your pet, then consider Home Again microchips!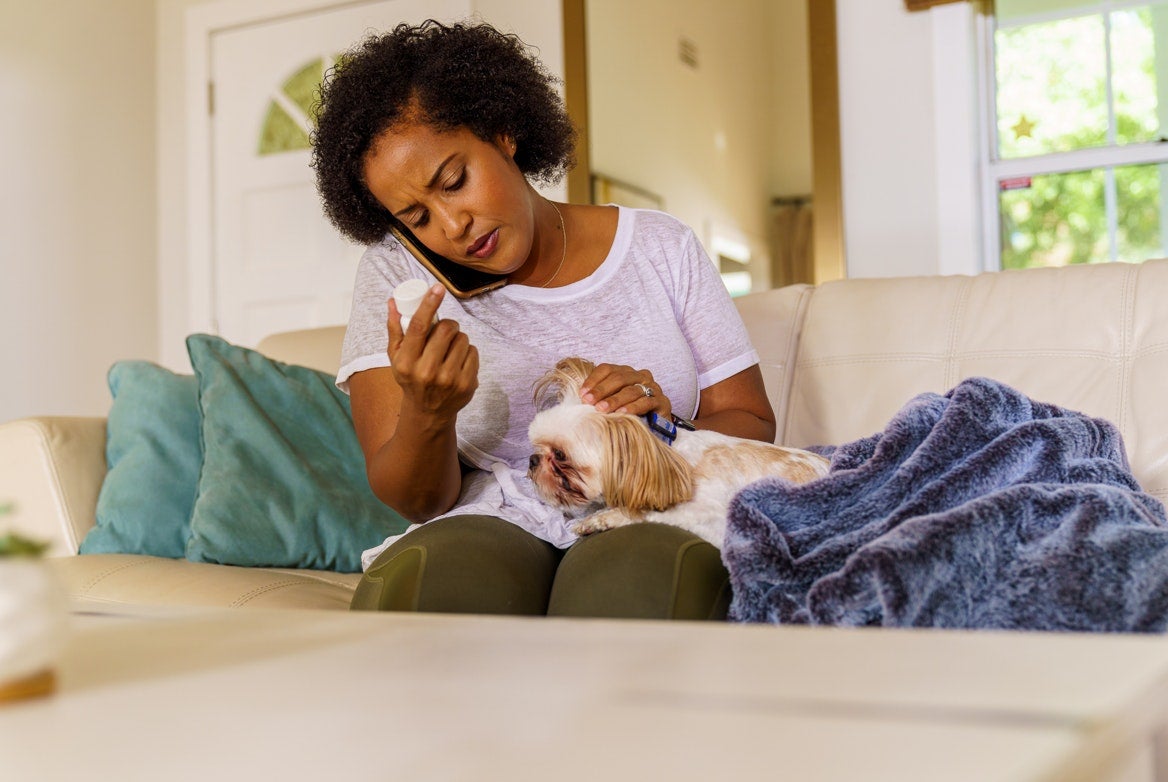 Before You Go
If you enjoyed this post, then be sure to sign up for my email newsletter where I share updates about the latest reading wrap-ups and blog posts, must-see book deals, and my What This Week series! If email isn't your thing, head to Bookstagram to follow along for all the bookish fun!