July is coming to a close, and I, for one, am glad eager to embrace August. I love Fall, so the closer we get to my favorite season the more I excited I get. Plus, August means I'm one month closer to our big European vacation in October. But July deserves a round of applause, if for no other reason than it gave us one of the best new shows on television. Read on to find out what I'm raving about in this edition of What This Week (July 25).
This blog is reader-supported. I earn a small commission from affiliate links in this post when you click on the link (at no cost to you). As an Amazon Associate, I earn from qualifying purchases. For more information, visit my legal page.
What This Week: Read
books
This week is all about ARCs (advanced reader copies)! I recently finished an advanced copy of One of the Girls, which knocked my socks off! If you're a fan of who-dunnits, be sure to read my review and check out this new book (published on June 28). I've since started the newest Taylor Jenkins Reid novel, Carrie Soto Is Back, and I can't wait to tell you all about it. Her work is my FAV, so I'm sure this one will be a 5-star read for me. It publishes in August, so we have plenty of time to chat about it before it hits the shelves.
I also finished a backlist historical fiction that is sure to end up on my Fav Historical Fictions Ever post (posting soon). Park Avenue Summer was EVERYTHING I hoped it would be an more! If you're a fan of Breakfast at Tiffany's or City of Girls, DO NOT MISS THIS BOOK! Talk about a summer read you won't soon forget. This book is a histfic lover's dream!
articles
In 1957, Ohio teenager, Patti Rumfola, misplaced her purse. Decades later, her little red handbag was discovered behind a set of high school lockers. Inside was a perfectly preserved time capsule that instantly transports us to a simpler time and place. Historical fiction fans will love this story!
Fans of Spielberg's 1985 hit movie, The Goonies, will definitely want to revisit their youth in this fun new NPR article. Archaeologists have uncovered a centuries old shipwreck in a remote access cave along the Oregon coast. Talk about adventure! This article has me eager to re-watch a childhood favorite.
What This Week: Listen
If you're a fan of chick rock bands, then you need to listen to Wet Leg's album, Wet Leg. Think early 2000s fem groups, CSS & New Young Pony Club, meets Amyl & the Sniffers. This album ROCKS! It's sexy, pulse-pounding fun. You've probably heard Chaise Longue on the radio, but that's just the tip of the iceberg. If you need a good album for your workouts, this is it!
Watch One of My Best Performing BookTok Videos!
What This Week: Watch
We recently started watching FX's The Bear, and, boy, am I glad we did! This show is SO good, y'all! Jeremy Allen White (Shameless) stars as Carmine, a famous young chef who returns home to Chicago to run the family sandwich shop after his brother's tragic death. The organized chaos that ensues is nothing short of genius. Everything from the camera work, the acting, and the soundtrack is on point! I love this show and know you will, too!
The new Lord of the Rings prequel, The Rings of Power, on Amazon is starting soon, and I, for one, could not be more stoked! LOTR is my comfort movie series. I go back to it time and time again. The books are amazing, but there's something about Peter Jackson's storytelling that really hits my right in the heart. Needless to say, I'm thrilled to see that the look and feel of the new series tries to capture some of that same magic. Watch below and get pumped, too!
What This Week: Buy
We're headed to London in October, so I've been on the lookout for a mid-weight water-resistant jacket to bring with me. So, when I found this lovely burgundy jacket from L.L. Bean I had to order it. As soon as I tried it on I knew this jacket would be one of my all-time favorites! The color is rich and perfectly compliments both black and brown footwear. It hits right at mid-thigh and has a cinchable waist, accentuating curves rather than swallowing them whole. And the weight is perfect for chilly, wet Fall days. Love this purchase!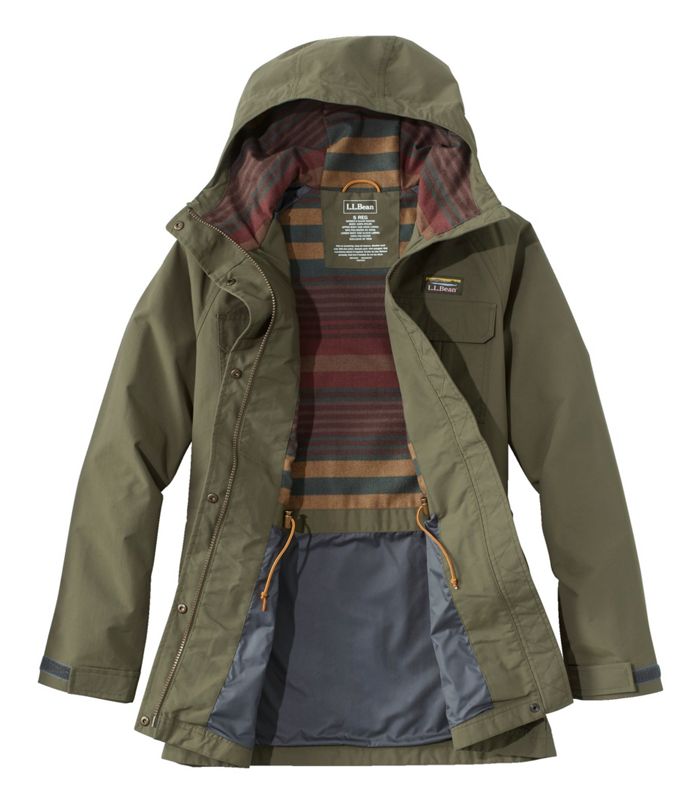 Before You Go
If you enjoyed this post, then be sure to sign up for my email newsletter where I share updates about the latest reading wrap-ups and blog posts, must-see book deals, and my What This Week series! If email isn't your thing, head to Bookstagram to follow along for all the bookish fun!