What This Week: September 5
Long time no What This Week! I mentioned in my last edition that I'd be taking a few weeks off to visit family back in Louisiana. Well, two weeks turned into three before I even knew what was happening. Alas, I'm back home and back at it! And, boy, do I have some good stuff in store for this edition of What This Week (September 5). So, enjoy the fruits of my labor below and stay cool, friends!
This blog is reader-supported. I earn a small commission from affiliate links in this post when you click on the link (at no cost to you). As an Amazon Associate, I earn from qualifying purchases. For more information, visit my legal page.
What This Week: Reading
During my absence I finally read Carrie Soto is Back, and let me tell you, friends, it's a masterpiece! If you haven't seen my Booksta post yet, then let me fill you in. Carrie is a BEAST! And TJR's writing is unparalleled. I was HOOKED on this book from the moment I started the audiobook. Yup, that's right! I recommend you listen to this one if you have access to audiobooks (Libby, Libro.FM, Audible, whatever works). Carrie Soto is for sure going to be on my top 12 of 2022, no doubt about it!
I also finally read Every Summer After, and I'm pleased to announce that this book lives up to the hype. This second chance romance is absolutely spectacular. And to think this is Carley Fortune's first book!! I read ESA in ONE DAY which is highly unusual for me. Unputdownable, moving, steamy, and completely relatable are just a few ways I would describe this book. Don't miss it!
Currently, I'm finishing up an advanced reader copy of Ways We Hide (out Sept 6), a unique World War II story that's got me completely smitten. I'm midway through the book and can tell it's one that should be on your radar if you enjoyed The Alice Network. It publishes this week, so stay tuned for my review!
I'm also listening to an advanced listener copy of The Kiss Curse (out Sept 20), the much-anticipated follow-up to The Ex Hex. Last year The Ex Hex was EVERYWHERE on Bookstagram. I read it like a good Bookstagrammer should, but it wasn't my favorite witchy book. Despite the witty banter, the LOL moments, and the steamy romance, there was something missing. But two characters really stood out in The Ex Hex: the sidekick cousin, Gwen, and her talking cat, Sir Percival. Luckily, The Kiss Curse is all about both of them! It's been a fun listen so far, but I'll save my opinion for a future review.
What This Week: Listening
I'll be honest, I haven't been listening to much music lately. Aside from binging all the Shakey Graves tunes I could before attending his Los Angeles show, music has been on the back burner. I did watch highlights of the Taylor Hawkins tribute, and this clip gave me chills. Watch as Taylor's 16 y/o son, Shane, slay the drums to the Foo Fighter's hit, Hero, in his father's honor. The exchange between Shane and Dave shattered my heart into a million tiny pieces. The emotion he brought to the performance is visible. I can't imagine what that experience was like for him, but I do know it's powerful to watch.
Taylor Hawkins' 16-year-old son, Shane, does his father proud as he sits behind the kit for @FooFighters' performance of "My Hero." #FooFighters #TaylorHawkinsTribute pic.twitter.com/EsQ3sGNygU

— CONSEQUENCE (@consequence) September 4, 2022
What This Week: Watching
OMG, y'all! The Rings of Power is SOOOOO good! In advance of the release of the highly anticipated Lord of the Rings prequel I decided to rewatch the entire LOTR trilogy and the entire Hobbit trilogy. My old copies of the original films were not cutting it on the new Ultra HD television, so I decided to get digital HDR copies from Vudu (formerly Fandango Now). Let me tell you that seeing the original films in Ultra HD is like watching a completely different film. When I finally sat down to watch The Rings of Power (Amazon Prime) I was ready for all the Easter eggs, elves, and medieval wizardry. I was HOOKED on the show in the first ten minutes. Having a strong female lead is different, but I'm totally here for it! If you're a fan of badass women and LOTR, you do not want to miss this series!
me after one episode of the Rings of Power ⤵
What This Week: Travel Planning
The official countdown has begun for our European vacation! Me and the boyfriend will be visiting Paris and London in early October, and I CANNOT wait! I've been planning our itinerary for the past few weeks, and you'd better believe there will be a couple bookstores on the agenda! I'm personally super excited about visiting Shakespeare & Company in Paris! Having been to Paris twice before I'm honestly shocked I've never been. So we will most definitely be dropping by for a few books and a tasty treat from the café! I'll be sharing our itinerary as soon as we're back, so stay tuned for that if you're interested.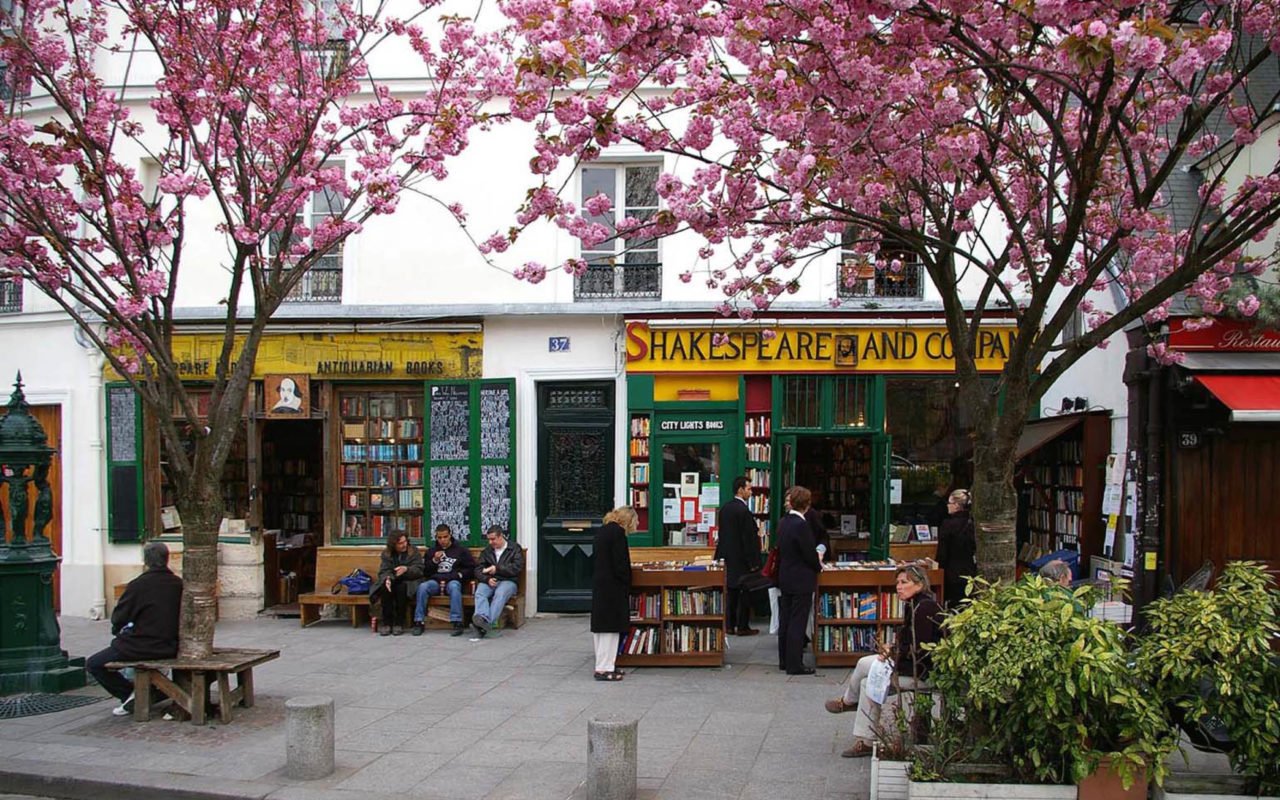 Before You Go
If you enjoyed this post, then be sure to sign up for my email newsletter where I share updates about the latest reading wrap-ups and blog posts, must-see book deals, and my What This Week series! If email isn't your thing, head to Bookstagram to follow along for all the bookish fun!